Celebrating our 29th year of Dance
SAVE THESE DATES!
Memorial Day:
May 30th- Studio closed
Recital Rehearsal Schedules
June 16 – clink the link below
Dress rehearsal times – Kids show
Recital Performances:
 June 17th – Friday @7:30 pm (Teen Show)
 June 18th – Saturday @2 pm(Kids Show)
June 18th – Saturday @ 7:30 pm (Teen Show)
June Dance Recital is around the corner!
We are getting to the that time of year where it is important for all students to make every effort to attend class and practice. We are intensively focusing our efforts in the classes. We want to be able to give everyone a Great Recital Performance! It is VERY important for all Dancers to attend class and start to refine the Dances for their performance.
ACROBATICS SUMMER CAMP
June 27-July 1  10 am-12pm   Ages 11+up
July 5-8        10 am-12pm   Ages 7+up
July 11-15      10 am-12pm   Ages 11+up
July 18-22      10 am-12pm   Ages 7+up
These camps are Mixed levels (Beg-thru Adv)
Taught by Miss Elaine and Julia
Register Now
If you don't have an account, you will be asked to create one. Click on: Summer Acrobatics 2016
Tuition: $125.00 week (except July 5-8th : $100)
Join Miss Elaine and Julia for a great tumbling workout. We will begin the class with a full stretch. We then work through the progressions of the basic skills before handling the harder skills. Everyone will work at their own pace and ability. A note from Elaine "Acrobatics has always been a big part of my dance curriculum and it's something that I want to pass on to future generations. Acro was a big part of my dance training. I hope you will join me!"
–Elaine
PRESCHOOL SUMMER DANCE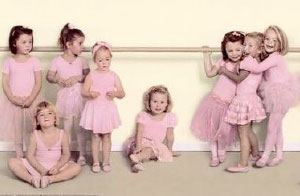 with Miss Elaine
Designed specifically for the 3-4½ year old age group
My primary goal is to develop an enjoyment of music, movement & foster a positive self-image. The class will focus on Basic Tap, Ballet and Tumbling skills. (used Dance shoes are available)
June 30th-July 21st (Thursdays)
9:30-10:15am
A four week session is $55/month (no registration fee)
Register Now. You will be asked to create an account & register. It's very easy! Do you have any questions about this class? If so, please contact me directly.
TEENS ADVANCED SUMMER INTENSIVE
Instructors: Jessica Metter, Julia McCarthy, Madelon C Harper
 July 18-22th    M-F    5-8pm      *$150/$180 
July 25-29th     M-F    5-8pm      *$150/$180
August 8-12th  M-F    5-8pm      *$150/$180

Summer is around the corner and Elaine's Dance Studio dancers need to stay strong and in good shape to be ready for the 2016/2017 season.   Summer dancing is highly recommended for all our students. These classes will include: Advanced classes in Turns and Technique, Combos, Strength and Conditioning, Ballet, Jazz, Hip Hop, Contemporary, Tap, and maybe a little Acro. Advanced workshops are open to all high/intermediate Advanced level Teen dancers.
*Tuition Is $150 week if paid before June 16th. After June 16th, tuition is $180 wk.  I am happy to add this to you credit card online dance account (just let me know) BONUS!!  If you would like to take all three weeks of a summer intensive, the total price would be $400 (before June 16th)