Elaine McCarthy, Owner-Director
Elaine is the Founder/Owner of Elaine's Dance Studio (EDS). She is a native born & raised Santa Cruzan and opened EDS in 1985 and has been teaching Dance for over 30 years. Elaine is trained in all Dance disciplines including Jazz, Tap, Ballet and Acrobatics, but her heart and specialty is with children. She is Acrobatic Arts Certified & has danced & toured professionally in Montreal, Las Vegas, Japan, Spain, and Paris and has deep roots in the SC Community. She created EDS to be a nurturing Dance environment that serves to motivate and inspire students, as well as being a comfortable safe haven. Elaine takes immense personal pride in guiding a young person's passion and creativity and seeing them reach their full potential.
Julia McCarthy

Julia is the daughter of Elaine and has been dancing at the Studio since the age of three. She predominantly trained with Elaine and loves teaching all styles of Dance. In particular, she enjoys teaching young children.  She attended Aptos High School where she excelled in both academics and Track and Field. She attended UC SanDiego and participated competitively on their Track team. She received her BS in Economics Science Management while  minoring in Dance.
Sloane Ishimaru

Sloane is a graduate of San Jose State University where she obtained a B.A. in Dance. Along with being a teacher and choreographer she is involved as a stage manager and costume designer. Her training began 20 plus years ago under the tutelage of some of the finest teachers in the U.S. Sloane has worked with such performing groups as Visual Rhythm Dance Company, University Dance Theatre, and Company One. She has also worked on stage productions of "Some Like It Hot" and "West Side Story". Sloane has trained and choreographed for many up and coming performers as well as 2007 "Mr. Spotlight" National Dance.
Madelon Curtis Harper

Madelon, a professional dancer, actress, choreographer and teacher, has taught all forms and levels of dance for over 35 years. Teaching advanced ballet and pointe, her ballet training is strongly Balanchine, having studied extensively with Melissa Hayden, Allegra Kent, and other NYCB teachers. She trained extensively at the Joffrey Ballet School, American Ballet Theater School, David Howard and the Boston Ballet. A member of AEA and SAG-AFTRA, she has performed in TV, feature films and musical theatre. She is also a certified Pilates Instructor and Registered Veterinary Technician. Read about Madelon at www.madeloncurtis.com
Jessica Metter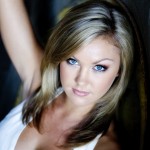 Jessica has been dancing competitively since the age of 5, winning numerous awards , titles and scholarships.  At the age of 10 she won the title of "Dancer of the Year" in the Las Vegas nationals and was sent to Australia to compete in the Aussie World National Championships.  The following year, Jessica appeared on the TV show "America's Most Talented Kids", and after high school was hired by award winning choreographer Tessandra Chavez, to be a part of her own company "Unity Dance Ensemble". Jessica performed for several years with the Disney Corporation and Stiletto Entertainment as a dancer for Holland America Cruise Line.  Recently, she began teaching and choreographing for local competition dance teams, winning "Best Choreography" and overall high point awards in numerous dance competitions and conventions.  Jessica loves sharing her passion for dance through teaching, and looks forward to sharing her extensive experience!
Cindy Cruz

Cindy was born and raised in Santa Cruz and has always loved to dance. She started dancing with Elaine's Dance Studio at the age of 3. She is trained in jazz, tap and ballet and has danced competitively. Cindy danced through college and graduated with a BA in Communication Studies and a minor in Business from San Jose State University.  She continues to teach because of her passion for dance and her students alike.  Growing up at the studio and spending much of her time there created the most memorable memories, life-long friendships and important life skills and she is happy to be back to experience that with her students.  Aside from dancing, Cindy lives a very active lifestyle, is passionate about her family and likes to lead by example in living a healthy active life.
Myra Rittenhouse

Myra has recently transitioned from the Studio's Artistic Director to the role of visiting choreographer. She been dancing with Elaine's since 6 years of age.   She furthered her dance education at Loyola Marymount University in Los Angeles, where she was Dance major. Besides studying dance, Myra trained as competitive gymnast and was involved in volleyball, swimming, diving, track, and golf. She still participates in many of these sports today. As a Dancer she competed and won many awards including 1st place at National competitions.